An international collaborative leadership expert, Pollyanna Pixton developed the models for collaboration and collaborative leadership through her thirty-eight years of working inside and consulting with corporations and organizations. She helps companies create workplaces where talent and innovation are unleashed—making them more productive, efficient, and profitable.
Pollyanna is a foundi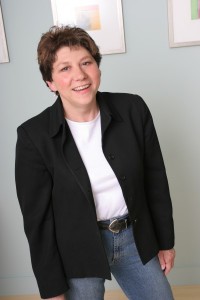 ng partner of Accelinnova, president of Evolutionary Systems, and director of the Institute for Collaborative Leadership. She speaks and writes on topics of creating cultures of trust, leading collaboration, and business ethics. Her models are found in the book she co-authored, Stand Back and Deliver: Accelerating Business Agility, (Addison Wesley Professional, July 2009).
Her articles include a Cutter Consortium Executive Report on Collaborative Leadership describing her models and in Better Software Magazine on Cultures of Trust and Stepping Up and Stepping Back. Pollyanna developed and piloted two courses for IBM: Collaborative Leadership and Collaborating with Non-Collaborators.
She has been involved with the Agile Conferences, serving on the organizing committee for the first one-day conference in Salt Lake City. Pollyanna has assisted in the organization or speaking at every Agile conference since the first four day conference. At Agile 2004, she chaired the Executive Summit and in 2005, chaired the APLN Leadership Summit in Minneapolis. She has given tutorials and sessions at Agile Conference and Better Software conferences since 2006 to 2011. In 2008 she was the assistant chair for the Leadership Stage and in 2009 was the Chair of the Leadership Stage. At Agile 2010 she was one of three program co-chairs. For 2007-20012 she has managed the media sponsorships for the conference.
She co-founded the Agile Project Leadership Network (APLN) and chaired Leadership Summits in London, Minneapolis, Richmond, Las Vegas, Orlando, and Dallas.
Her education includes a master's degree in computer science, three years of graduate studies in theoretical physics, and a bachelor's degree in mathematics.